SILICON CITY- THE PROPERTY THAT YOU DREAM ABOUT
A newly developed premium area for residential properties in Indore is developed between Rajendra Nagar and Rau is the silicon city area, where there are numerous townships to loom about such as Pulak city, shiv city, treasure town, Tulsiyana, and so on. Here the townships developed in such a manner that it creates a bridge between modern city and town, a calm peaceful environment all around makes it more likely to be lived in, also it is well-connected form one side to the city through a four-lane road, with proper transportation, and on the other side to the six-lane bypass.
Here, development has proceeded in such a manner that, lower middle class, middle class, upper-middle-class, and high-class families can fit in the same township and can develop their own home as per their own needs and requirements.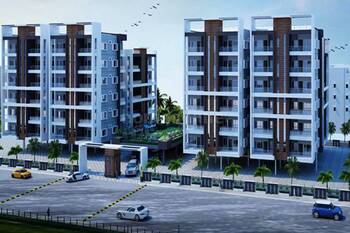 Property rates in the silicon city
The property rates in Silicon City, Indore keeps changing and if an investor wants to maximize the profit they need to act as per the market movement.
The price range of plots here in various townships varies from 2500 to 4000 as per the location. Also if you are looking for a duplex or row house it may range from 45 lacs to 1.25 cr and more as per your own requirement.
The price range of 1 bhk flats from 13 to 16 lacs
The price range of 2 bhk flats from 20 to 25 lacs
The price range of 3 bhk flats from 26 to 40 lacs
Top price trends data of Silicon City presented:
The total number of properties listed in Silicon City is 37

The price of properties in Silicon City starts from around ₹ 18.18 lacs

The average price of properties in Silicon City is ₹ 24.02 lacs while the average price of properties in Indore is ₹ 78.77 lacs

The most expensive property listed in Silicon City is priced at ₹ 45.00 lacs

Silicon City shows an up trend and the Indore shows an uptrend
This area is more useful for those who are working in Pithampur industrial sector and nearby industries as it is quite closer to their workplace and also near to Indore city and surrounded by many prestigious schools and colleges. This is a perfect locality for those who are not from Indore, as they can have their own home at lower prices and suitable, For their family as well.
Silicon City include amenities 
Rainwater Harvesting

Sewage Treatment Plant

ATM & Utility Shops

Earthquake Resistant RCC Framed Structure

Sufficient Car Parking Area
Silicon City nearby locations 
Silicon City is a locality in Rau, Indore, Indore District, Madhya Pradesh, India.

Rau (0.0 Km), 

Rajendra Nagar (6.28 Km), 

Bijalpur (6.88 Km), 

Surya Dev Nagar (7.84 Km), 

Pipliyapala Park IDA Site (7.9 Km) are the nearby areas to Silicon City.

Pigdambar, Morod, Nihalpur Mundi, Indore are the nearby cities to Silicon City.